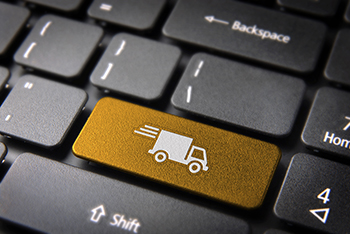 A wholesale or manufacturing company normally has a lot of goods to deliver to customers both domestically and internationally. Some of these firms choose to use their in-house shipping operations, but this frequently comes with several downsides. In-house shipping requires lots of investment in logistics such as labor, skills, and technology to ensure efficient shipment of goods.
However, companies have several options when it comes to handling their shipment, and one of them is using a freight forwarding company.
What Is a Freight Forwarding Company/Freight Forwarder?
A freight forwarder, also known as a third party logistics provider (3PL) is a logistics specialist that assists in the shipment of goods between the shipper (the company that sends the goods) and the transport company. They organize for the best mode of transport putting into consideration the type of goods and customers' delivery requirements. An efficient freight forwarder is a critical component for many businesses.
The Difference between a Freight Forwarder and a Freight Broker
A freight forwarder arranges shipment and storage of cargo for their clients and uses carriers to ship the cargo. They take possession of the freight making them liable for loss or damage of the shipment.
A freight broker, on the other hand, acts as a middleman, connecting carriers, and shippers. They do not issue bills of lading (BOL) with their name as the carrier, and they cannot be held responsible for any claims. Therefore the main difference between a freight forwarder and a broker is that the latter does not take charge of the shipment.
Services Offered By a Freight Forwarding Company
A freight forwarding company researches and plans the most suitable route for transportation keeping in mind hazardous and perishable goods, security, transit time and cost.
A forwarding agent uses their extensive network and established relationships with carriers like trucking firms, train freighters, air freighters and ocean liners to negotiate the best possible price to ship the goods. They also ensure they transport the freight along the most economical route by placing several bids and picking the one that best balances reliability, speed, and cost.
Documentation is vital when shipping items whether regionally or internationally. There are several documents that the freight forwarder needs to prepare before or during shipment. Some of the documents that a forwarding company prepares include a bill of lading (BOL), certificate of origin (COO), and shippers' export declaration, just to name a few. Freight forwarders have a good reputation for handling the complexity and accuracy of preparing shipment documents. They ensure that the documents are correctly processed in compliance with local and international laws.
Freight forwarders store the customer's goods before shipment or after the goods have arrived at their destination. The agents either manage their warehouses in various locations or can lease space in areas they do not run their warehouses. They also provide services like packaging products for export and labeling to show precise goods in the shipping container.